Spectra Group to exhibit at the
SOFIC exhibition in Tampa
Spectra Group (UK) Ltd sponsors Blandford Garrison Golfing Society.
---

On the 20th of September Spectra Group (UK) Ltd continued their support of the Blandford Garrison Golfing Society (BBGS) by sponsoring their Autumn 'away day' event in Dorchester. This is the 3rd year in a row Spectra has sponsored a Blandford Garrison golf meeting, demonstrating a long-standing commitment and appreciation of the society.
Based out of Ashley Wood Golf Club Dorset, the society's aim is to promote golf within the Blandford base (home of the Royal Signals) and the local community, which it has done for many years whilst also providing support for ex-servicemen and women. The society currently consists of 55 people who are all either current Blandford Camp members or ex-armed forces who reside in the local area.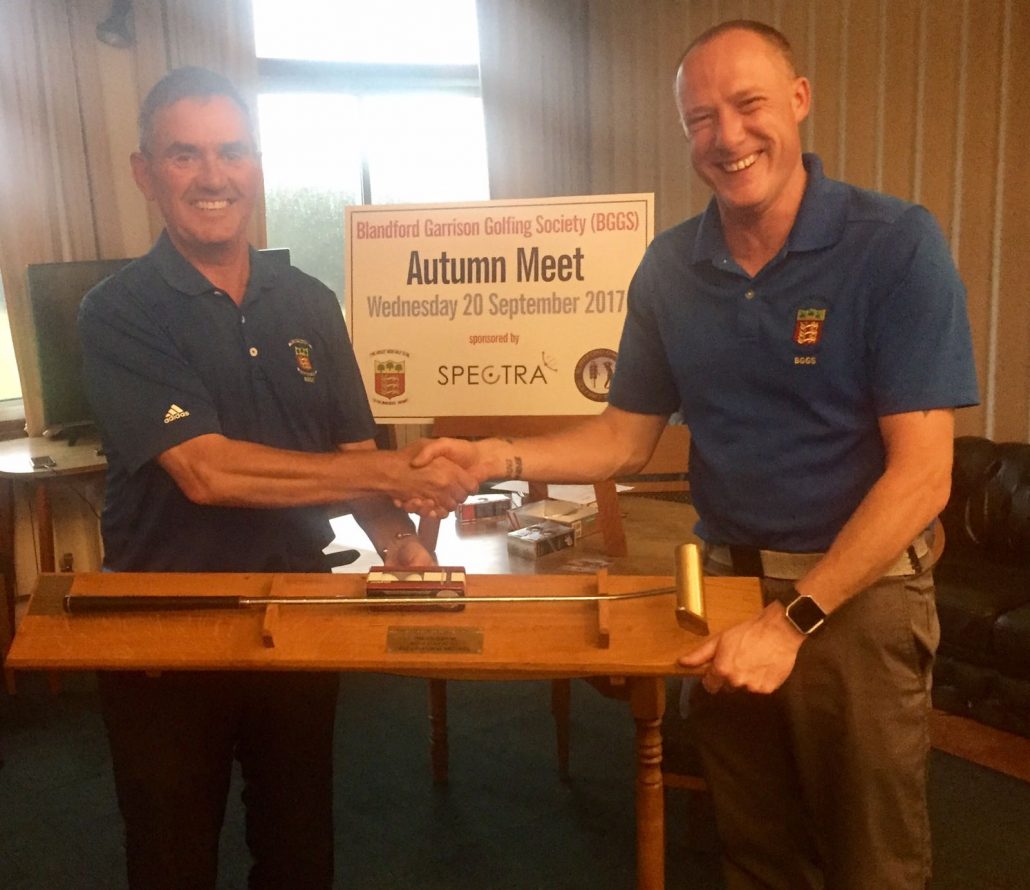 The Autumn event took place at the Came Down golf club, where 24 society golfers took part in a competitive singles round and pairs round throughout the day, separated by lunch at the clubhouse.
Blandford Camp is also the headquarters of the Defence College of Communications and Information Systems (DCCIS) – making Spectra, a leading supplier of secure satellite services and critical communications systems to the British Army, a natural fit to sponsor the event.
Spectra CEO Simon Davies, who has attended previous BGGS golf days (and has a strong handicap of 14!), stated that the events provide an important opportunity to receive feedback from users – in addition to being thoroughly enjoyable days out.
Lieutenant Colonel Mick Boyle, president of BGGS said "We are very pleased to have continued sponsorship from organisations with direct armed forces links like Spectra. They enable us to carry out the work we want to do; to continue to promote the sport of Golf within the camp and local area".
Spectra looks forward to supporting the Blandford Garrison Golfing Society and similar events in the near future.