Any business that has data transiting over public or private networks is at risk from Cyber Attack.
Cyber-attack has been identified as one of the four highest-priority, and the most pervasive of, risks faced by the UK. The others being international terrorism, international military crises and major accidents or natural hazards. Data plays an increasingly significant part in our daily lives and ensuring that it remains confidential is paramount to any organ­isation. The integrity, where guaranteeing that no one has tampered with the data, is critical.
It is also vitally important that your data remains available as and when you need it.
If your data resides on a computer, server or other electronic device and it has an outward facing connection, like the internet, then it is vulnerable to attack.
Each time that data travels outside your own computer or servers and through your firewalls, risks increase. With the ever-changing nature of working practices, fluid movement of personnel, use of mobile devices, cloud services and the Internet of Things, risks are further increased.
As a minimum you should take steps which include encrypting your data and ensuring your digital perimeter is protected by firewalls, user authentication and other measures to prevent an unauthorised intrusion.
Spectra Cyber Security Solutions provide defence-in-depth, with proactive testing, in order to identify weaknesses in networks and procedures and protect your data, to further minimise risk.
In the last year, 2 thirds of large businesses in the UK experienced an cyber attack.
Almost a quarter suffered a breach at least once a month.
Bespoke Cyber Security Solutions
Spectra has the expertise and experience to deliver highly bespoke security solutions to protect businesses and organisations from cyber attacks.
ISO Accredited
As well as the Integrity of the data, ensuring a high Quality of Service is available at all times is crucial. Spectra understand the threat of Cyber Security and the vital importance of ensuring data arrives on time, error free and uncompromised.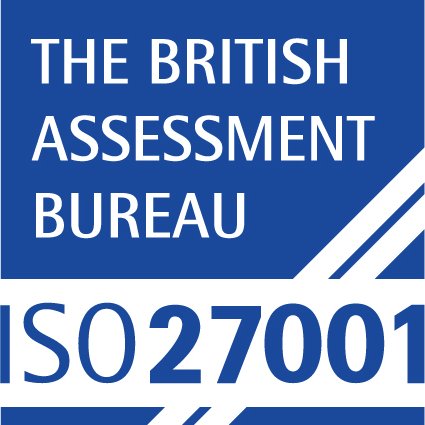 Spectra Group is ISO 27001 accredited which, as an information security management standard, is clear and precise, listing 114 key security controls that should always be at the heart of any organisation's approach to securing its information assets.
How secure is your business?
Cyber-attack has been identified as the most pervasive risk faced by UK companies. Are you prepared to protect your business from:
Financial loss from theft or fraud
Loss of invaluable customer information or intellectual property
Possible fines resulting from breach of data protection or confidentiality regulations
Loss of reputation through 'word of mouth' and adverse media coverage
Cyber attacks cost UK organisations thousands of pounds and can cause lengthy periods of disruption. What is your plan in the event that your customer database was stolen, your website was forced offline, or you couldn't access your email or business-critical data?
Cyber criminals don't just attack banks and large companies – they target any organisation which isn't properly protected, big and small.
The majority of cyber attacks exploit basic weaknesses in your IT systems and software. Spectra Security Solutions can minimise such risks without you having to employ half your workforce in IT.
Cyber Essentials
Spectra is fully compliant with the government backed Cyber Essentials and Cyber Essentials Plus scheme.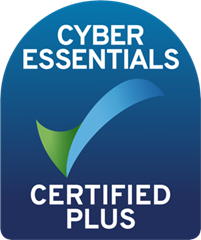 Developed in conjunction with the Information Security Forum (ISF), Cyber Essentials forms a robust and stringent checklist that security companies must meet to be considered eligible to work with highly sensitive information and government level security contracts. Cyber Essentials is awarded to organisations that complete a self-assessment questionnaire, which is reviewed by an external Certifying Body
Looking after your networks 24/7

To enhance your security, Spectra operate a Network Operating Centre (NOC) which provides 24/7/365 monitoring of your network to immediately identify any breach, or potential breach, as well as providing a UK based help desk.
This enables the Customer to have proactive monitoring and also provides the User with a 24 hour contact if they have concerns or issues with their network.
Cisco Select Certified
Cisco Select Certification recognises and rewards partners that have achieved a Cisco Specialisation.

Cisco Select reflects a partner's technological and business expertise in a specific Cisco Technology.