Spectra Group supports
Challenge Wales
Spectra Group (UK) supports Challenge Wales.
---
The annual Round the Island Race, organised by the Island Sailing Club, is a one-day yacht race around the Isle of Wight, an island situated off the south coast of England. The race regularly attracts over 1,400 boats and around 15,000 sailors, making it one of the largests yacht races in the world.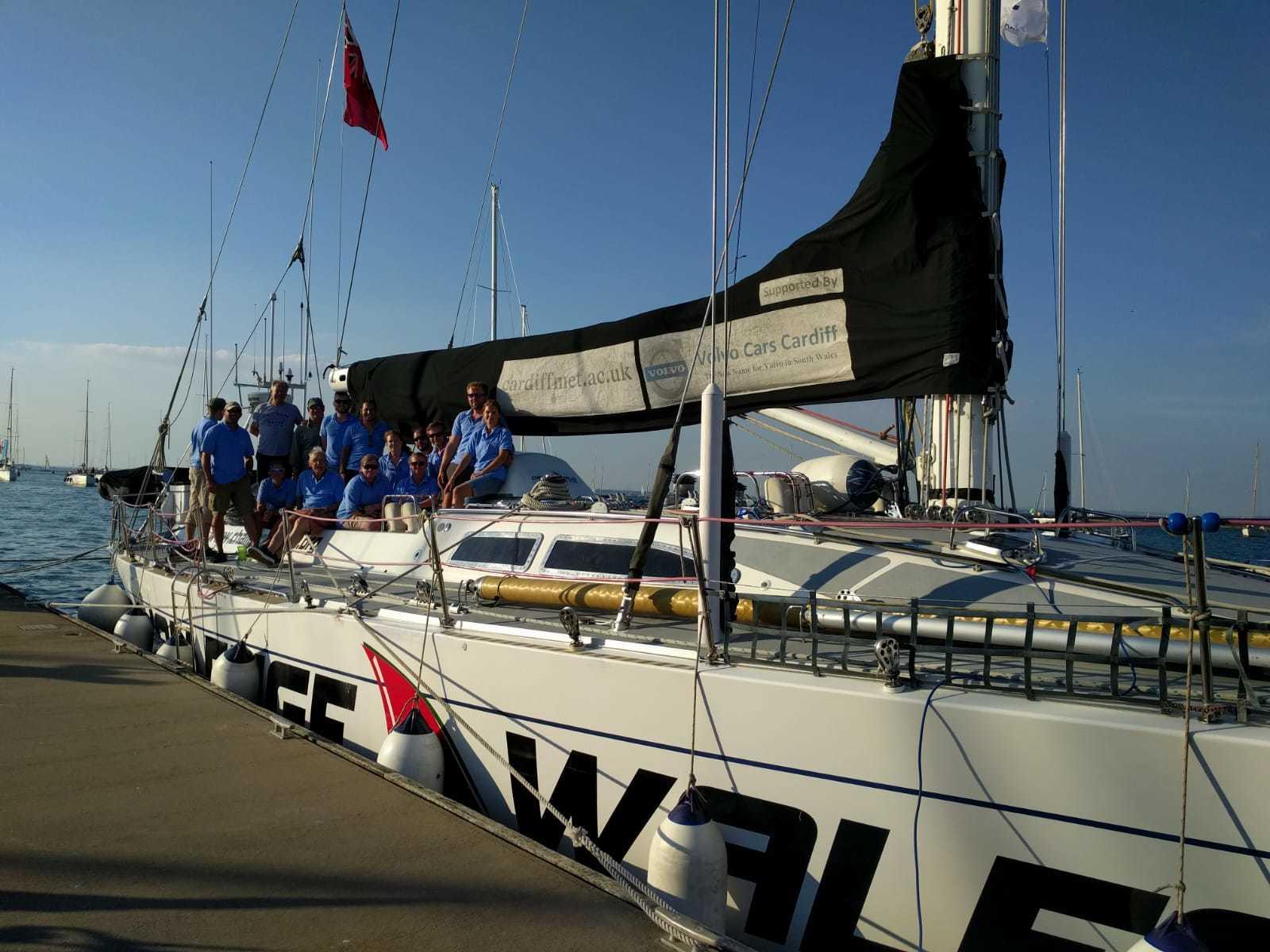 Competitors come from all over the UK, other parts of Europe and as far away as the USA to follow the 50 nautical mile course round the Isle of Wight. Starting on the famous Royal Yacht Squadron line in Cowes, the fleet races westabout, to The Needles, round St Catherine's Point and Bembridge Ledge buoy, and back into the Solent to the finish line at Cowes.
Spectra Group (UK) attended the event in partnership with Inmarsat Global Government to provide broadband satellite communications support to Challenge Wales.
After an impressive race, Challenge Wales finished beating again the other Challenge 72's and the Clipper fleet, with an elapsed time of 11 hours 34 minutes and 36 seconds, 18th in class and 283rd overall (out of 1,204).
Ian Gameson, a Spectra Senior Systems Engineer present on the day, had the following to say:
"Fantastic day had by all Spectra and Inmarsat Global Government guests hosted by the Skipper and crew on Challenge Wales. It was really nice to be on board as crossed the line back into Cowes, continuing her winning streak against her "sister ships" in this race. The warm, welcoming environment and quiet competence of Andy and the crew was the perfect environment to learn and bond despite the stress of race conditions with all guests and crew feeling part of the same team."
You can read more about Challenge Wales and their performance on the day here.
You can view the the Round the Island Race official leader-board here.