Spectra Group: A Champion for Net Carbon Zero and Sustainable Travel
Spectra Group, a leading provider of secure voice, data, and satellite communications systems, has not only achieved its ambitious net carbon zero target for 2023 but also gone above and beyond in its commitment to environmental sustainability. The company's recent partnership with Trees4Travel aims to further reduce its travel carbon footprint, creating a powerful and inspiring example for other organisations to follow.
Spectra Group's Journey to Net Carbon Zero
In June 2022, Spectra Group took a significant step towards its goal of becoming a carbon-neutral company by commissioning 124 solar panels at its UK headquarters in Kingstone, Herefordshire. The company's commitment to reducing its carbon footprint did not stop there; in early 2023, it installed 40kW of Tesla battery storage to boost energy independence and improve business continuity.
These efforts, combined with a local tree planting program, allowed Spectra Group to effectively achieve its ambitious net carbon zero objectives. CEO Simon Davies expressed the company's ongoing commitment to environmental responsibility, stating,
"At Spectra Group, we believe everyone has a responsibility to reduce their carbon footprint, and as a progressive company, we are committed to doing our bit to protect the environment and secure a better future for the next generation."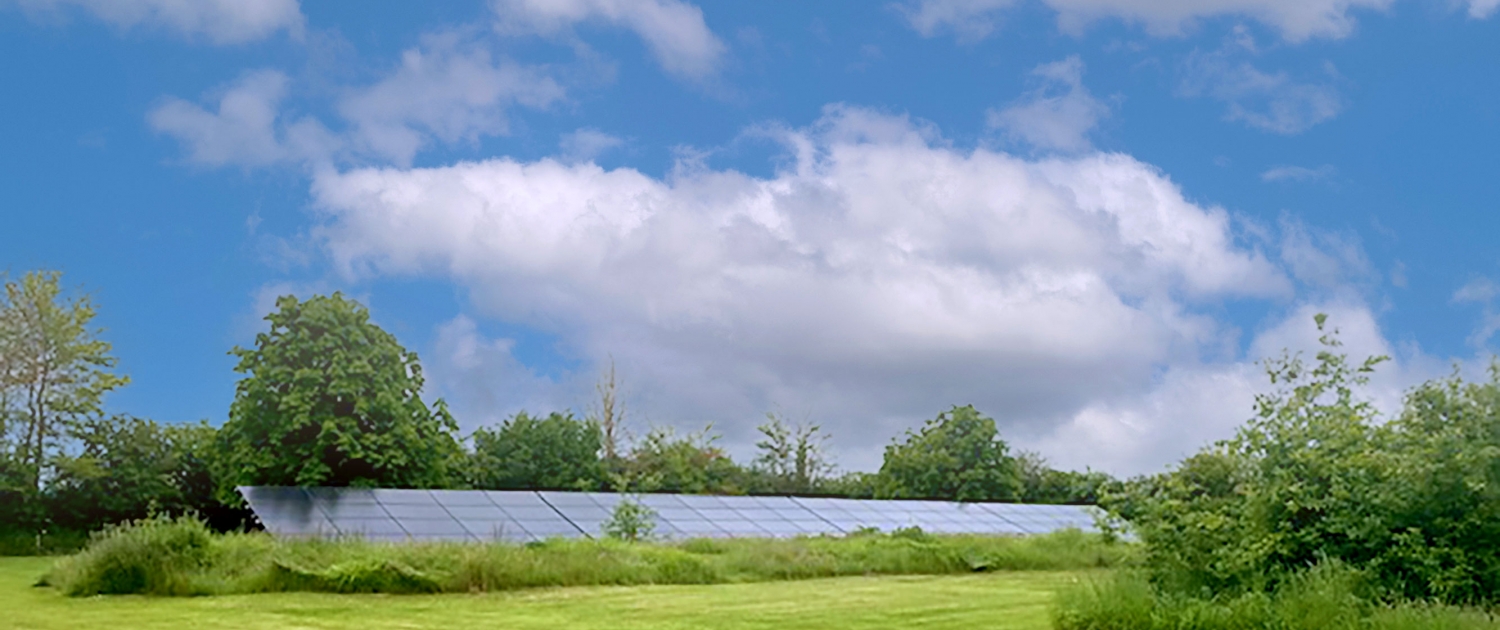 A New Partnership with Trees4Travel
Recognizing the need for further action, Spectra Group has now partnered with Trees4Travel to address its travel carbon footprint. Trees4Travel is an award-winning "tech for good" company that plants trees in developing countries as clients travel, helping restore ecosystems, promote biodiversity, and support local communities through dignified employment. This partnership aims to create a more sustainable and equitable world for all.
The process is simple:
Spectra Group staff book travel as usual.
Trees4Travel automatically calculates the journey's carbon footprint.
The cost of the appropriate number of trees (£2 per tree) is added to the travel bill.
Trees are planted in developing areas in dire need of reforestation, such as Haiti and Nepal.
For instance, a rail journey from London to Paris would cost around one tree, while a flight to the USA would require approximately seven trees.
Secondary Benefits and Aligning with the United Nations Sustainable Development Goals
Trees4Travel's reforestation projects meet 13 of the 17 United Nations Sustainable Development Goals, contributing to the protection of the environment and support for local communities. Furthermore, Spectra Group staff can add their personal accounts to the system to offset their own journeys without any contractual commitment, making this partnership a win-win for everyone involved.
Spectra Group's CEO, Simon Davies, expressed his pride in the company's achievements, saying,
"I am extremely pleased that we have managed to deliver on our ambitious carbon net zero goals so quickly, and signing up to Travel4Trees is another demonstration of our collective commitment to help protect the environment together."

Inspiring Others to Take Action
Spectra Group's dedication to environmental responsibility and net carbon zero goals serves as a shining example for other organizations. By investing in sustainable energy solutions, engaging in local tree planting initiatives, and partnering with innovative organizations like Trees4Travel, Spectra Group is leading the way towards a greener future.
As more companies follow in Spectra Group's footsteps, the collective impact on the environment will be significant. Spectra Group's success proves that it is not only possible for businesses to achieve net carbon zero goals but also to go beyond them, fostering a more sustainable and equitable world for all.