What is COTM? – Communications On The Move
What is COTM (Communications On The Move)?
---
Communications On The Move, also known as COTM, is a term used to describe mobile communications capability, particularly in military applications, with regard to Beyond Line of Sight, or BLOS communications.
A vital component for military command and control (C2) is the ability to communicate, share information and provide support for mobile groups of personnel anytime and anywhere.
In recent years, engagements have changed. Operations are increasingly asymmetric and non-linear. In order to maximise effectiveness, C2 needs systems that allow rapid response to changes as they occur. Whether the forward units are SOF, conventional or Joint Forces, if they are operating BLOS there needs to be a tactical communications solution to maintain C2.
Standard in-service tactical radios, operating in the VHF and UHF frequency ranges, are limited to Line of Sight (LOS) so a solution for BLOS tactical communications is required.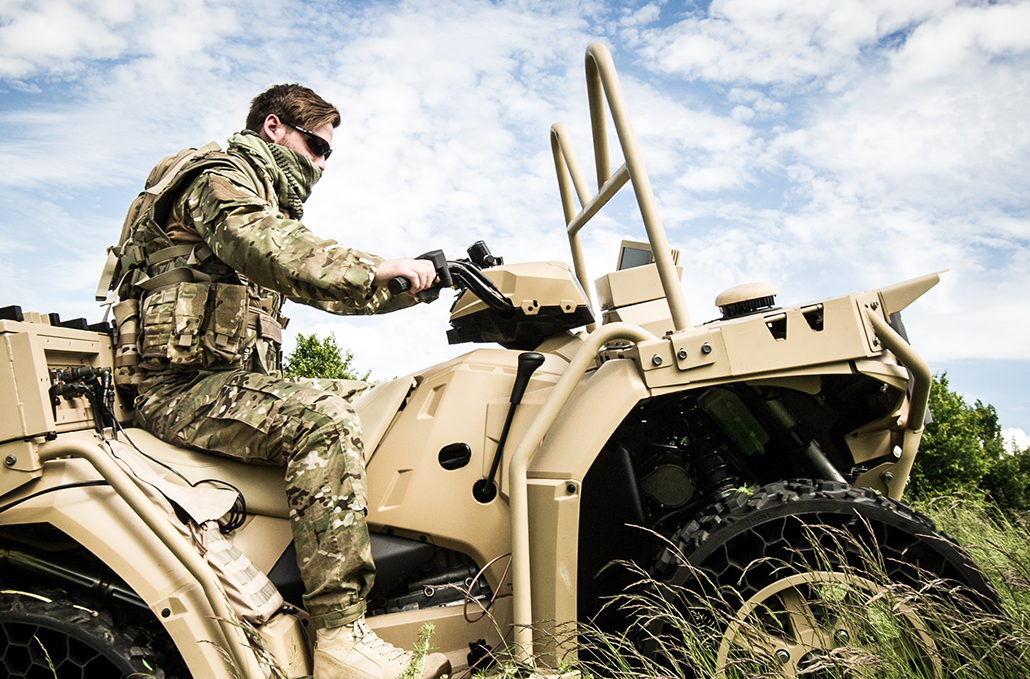 Traditionally this has been enabled through the use of ground or airborne repeater stations but these are either expensive to deploy or require defending. Satellite technology is well suited to BLOS as it provides a flexible, reliable and high-capacity service that can cover a large area but, until recently, the antennae were either too large or needed to be pointed at the satellite, which meant pausing.
The basic principle of Communications On The Move is that equipment is fitted with an antenna that can establish communication without the need to stop or pause. COTM, Satcom-on-the-Move (SOTM) or satellite communications on the move are seemingly used interchangeably in the satellite industry, however SOTM encompasses all satellite options, including high-bandwidth maritime, land and vehicle options with large, power-hungry antenna.
As demand for better on-the-ground communication continues to increase, users of the latest modern military mobility equipment have begun focusing their attention on implementing the technology in satellite communications (SATCOM) to deliver data to and from hostile environments. To then implement the latest SATCOM technology and to make it militarily and commercially viable has become the challenge for SOTM equipment manufacturers.
When Spectra Group refers to Communications On The Move (COTM)  it is very specifically referring to low SWaP (Size, Weight and Power) systems that can be used at speed in any scenario, whether by dismounted personnel or on land, amphibious or airborne vehicles.
To provide a solution to military and commercial organisations with the necessity of Communications On The Move, Spectra developed Slingshot®.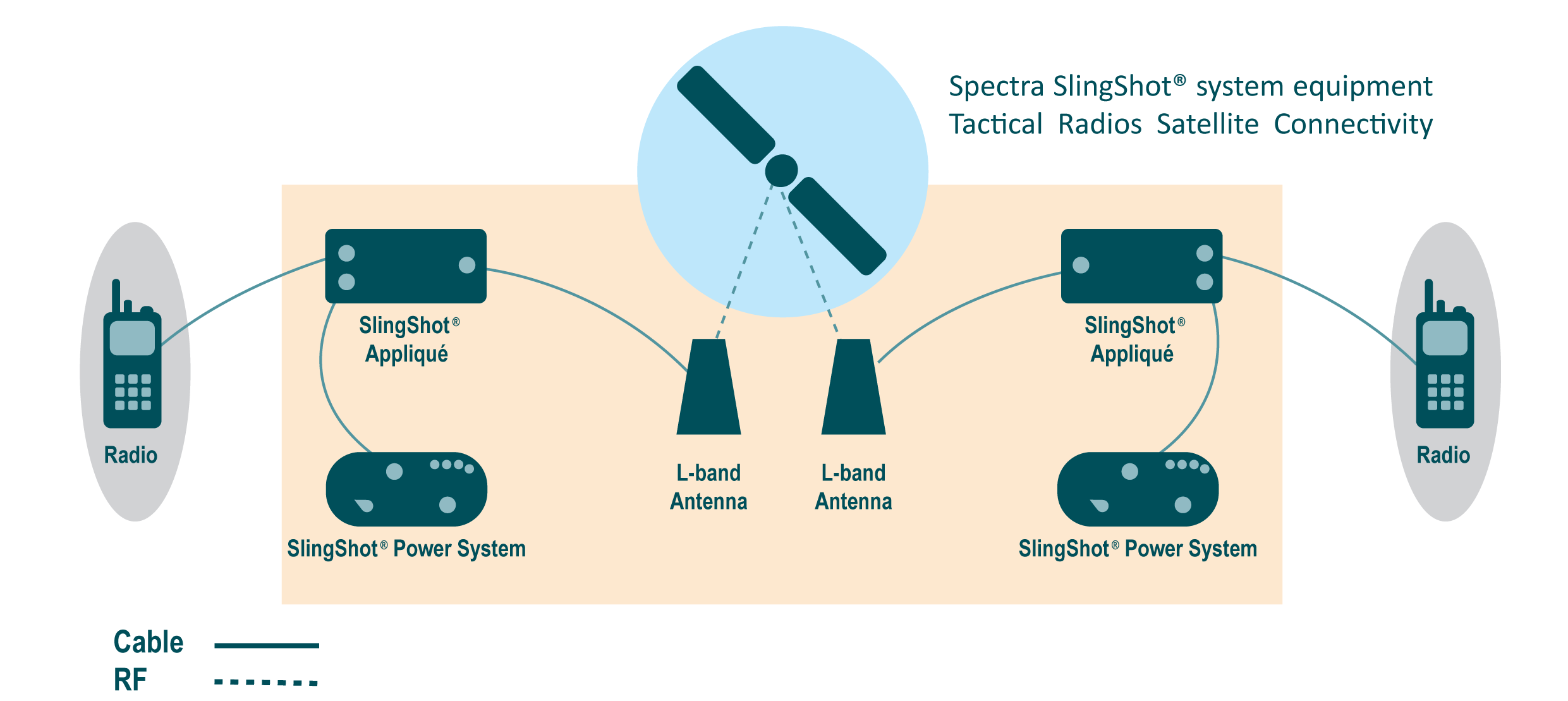 SlingShot converts existing UHF and VHF tactical radios into devices capable of SATCOM. The SlingShot system is predominantly a pair of attachments that can be deployed quickly alongside existing equipment, providing a low cost (as new equipment does not need to be purchased, nor do operators require extensive retraining) solution that provides battle winning results.